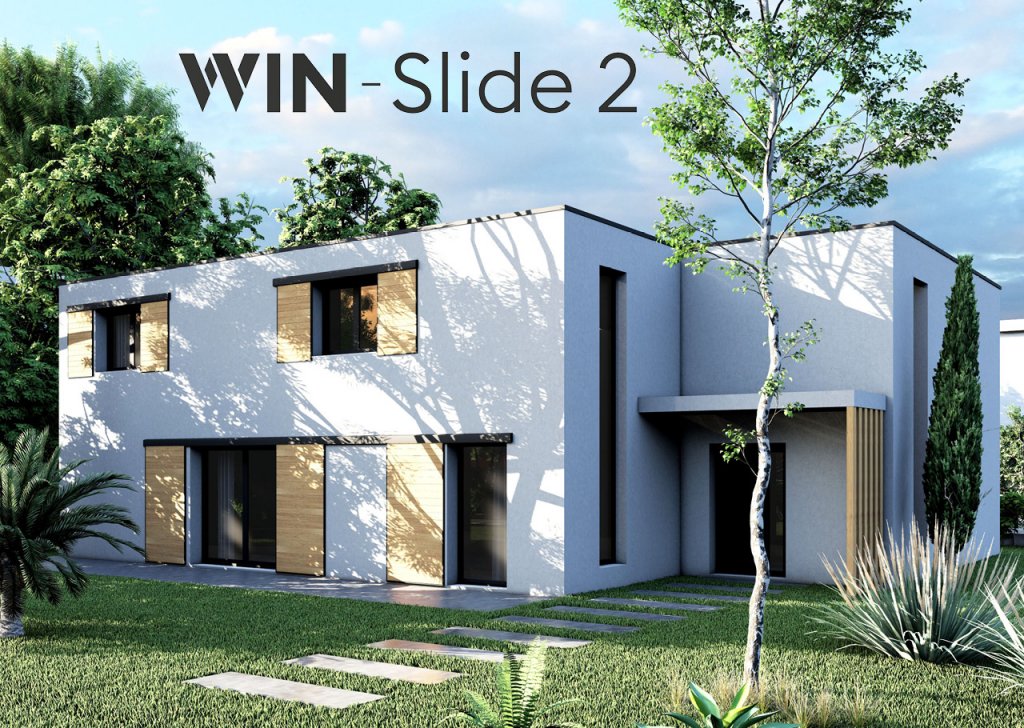 04/2023
WIN-SLIDE 2: NEW RANGE FOR SLIDING SHUTTERS
MANTION recently launched its latest innovation: the WIN-SLIDE 2 range. This new sliding system for shutters offers a high-end finish and increased wind resistance thanks to its increased inertia. This innovative solution allows a considerable saving of time and security.
The WIN-SLIDE 2 range for sliding shutters is completed by the SYCOM motor "Made in MANTION" (guaranteed for 5 years), offering a multitude of possible configurations: 1, 2, 3 or 4 mobile panels, manually activated, synchronized or motorized (with wire or radio control). It is suitable for a wide variety of materials such as wood, PVC, aluminum or mixtures, and can be installed on new or renovation sites.
This system is compatible with different types of mounting: ceiling, wall-mounted with one channel or in a motorized channel, and wall-mounted with two synchronized channels. It is also equipped with accessories and finishing strips.
🎞️ See our WIN-SLIDE 2 mounting video!
In addition, with its reduced vertical dimensions, the WIN-SLIDE 2 range offers an impeccable aesthetic. A new stop equipped with two anchor points in the rail ensures optimal security, while a new damper allows for a smooth opening and/or closing of the panels. The adjustments in all three axes are maintained and the distance between the rail fixing points has been increased by 50%, which saves a lot of time. The panels can reach a thickness of 25 to 40 mm with a capacity of 80 kg per panel.
Finally, it is important to note that the WIN-SLIDE 2 range is also available in a seaside version for use in polluted, aggressive and marine environments thanks to the machining of 316 or A4 stainless steel.
Do not hesitate to discover this new range!