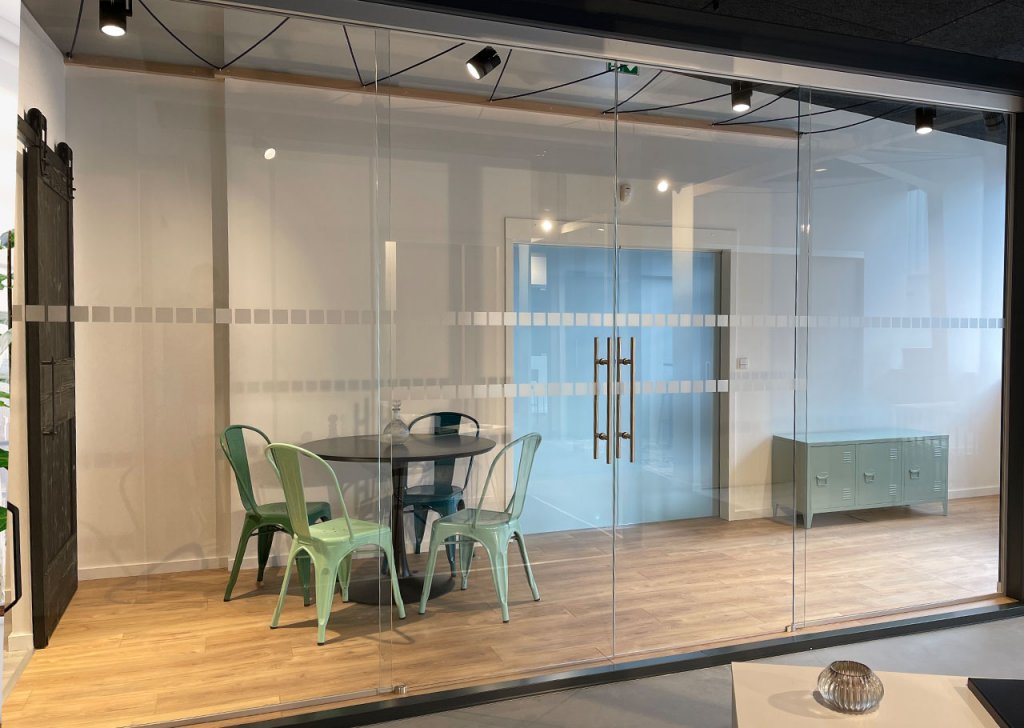 02/2022
A new showroom designed for you, building industry professionals!
A product presentation in total movement to better welcome you
The new MANTION Showroom becomes a space of privileged exchanges between the MANTION teams and its craftsmen-installers, building industry professionals.
Dressed by the MANTION sliding solutions with an elegant and original staging of the products, the MANTION sliding systems are in a showcase and not just any showcase!
A unique showcase exclusively reserved for professionals to discover the products up close and to meet the MANTION experts.
Visitors can easily project themselves and orient their choice towards the product that best suits their desires.
A local service that will allow you to choose the best solutions for your work sites.
The new MANTION Showroom is already open to professionals from Monday to Friday, by appointment.
Don't hesitate to contact the sales representative in your area to book your visit!